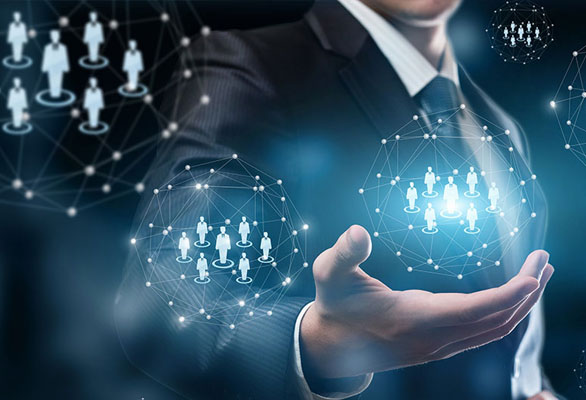 These days, every company is a technology company, but not all organisations can use their technology in a way that helps them. Organisation spend time and man-power on their technology that doesn't work best for them.
The right IT partner will be able to make sense of your technology, nail your cyber security, maintenance and monitor your IT, and take proactive steps to ensure your organisation can focus on business matters.
ADSIT E Solutions offers a full range of IT services to meet the needs of your business, while simplifying its management and maximizing your investment. Our team of experts works in collaboration with you to implement innovative solutions for managing and optimizing your infrastructure
Deskside Support
IT asset lifecycle management is about more than just the beginning and the end of your IT inventory. Your assets have a daily "life" with their users, requiring onsite IT supports. Keeping IT assets productive—so the users can be too–is the role of IT support services.
ITSM
ADSIT E Solutions offers flexible, scalable ITSM solutions that cover Service Request Management and Incident Management workflows through a single point of contact. From request logging and the maintenance of continuity to dedicated client-centric agents and queue.
Hyper-V, VMware & Citrix virtualization services
Our experienced team can help you complete your virtualization projects, whether it's for the expansion of your server park or the migration of your virtualization platform.
Disaster Recovery and Continuity Plan
ADSIT E Solutions has decades of experience developing, testing, executing and auditing disaster recovery plans for our clients. Our IT experts help companies of all sizes improve business resiliency in preparation of a disaster.  This includes identifying the recovery location and determining recovery time objectives (RTO) and Recovery Point Objectives (RPO) that are best for your specific company's needs.
Office 365 Migration & Training
Efficiency is so important for business. Being able to create, collaborate and communicate seamlessly makes any organisation more effective. Having access to productivity tools that enable people to do their jobs more easily – and from anywhere – makes organisations agile and lets them compete in their sector.
ADSIT E Solutions offers highly innovative Office 365 migration and training services. Equip and train users to accelerate the handling of Office 365 thanks to practical usage scenarios that will allow them to adopt Office 365 in a very short timeframe.
Application Deployment & Monitoring
At ADSIT E Solutions, our team of software developers works with our expert delivery leads, designers, and strategists to empower your business. Our culture is characterized by creativity and commitment to service.
Networking Services
We offer our professional skills and technical resources in the area of Networking Solutions to empower your business to communicate, compete and succeed in a rapidly changing world. We have provide WAN solutions consisting of ISDN, Frame – Relay, DDR, VPN,DLSW, LAN technologies such as VLAN, ELAN etc. We support products from 3COM, SonicWall, Cisco, D-Link etc.
Monitoring Services
Monitoring solutions ensure the security of applications, websites and entire infrastructures.Our monitoring solutions are designed in details with the main objective to prevent problems or malfunctions that may affect a service or compromise an entire infrastructure, but not just that: they allow customers to optimize performances and improve users' engagement.